Infac Office Executives
INFAC PATRONS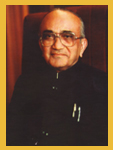 The Hon'ble Mr. Justice P. N. Bhagwati
Former Chief Justice of India & former Member of the U. N. Human Rights Commission.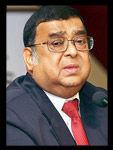 The Hon'ble Mr. Justice Altamas Kabir
Former Chief Justice of India.
1948 - 2017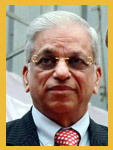 The Hon'ble Mr. Justice Shivraj V Patil
Former Judge, Supreme Court of India.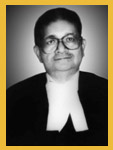 The Hon'ble Mr. Justice Chittotosh Mookerjee
Former Chief Justice of Bombay High Court.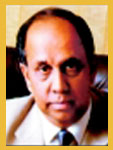 Mr. Sudarshan Kumar Birla
Industrialist, educationist and philanthropist.
INFAC OFFICE BEARERS
Mr. Ram Kishore Choudhury
A leading advocate having wide experience in matters of taxation, corporate planning and international arbitration, Mr. Choudhury is on the Board of Directors of several leading industrial houses of India. He is member of the International Bar Association , Supreme Court Bar Association, Bar Council of India and Indian Council of Arbitration and has got extensive legal practice in India and abroad. As a social activist , he is connected with several social and philanthropic organisations. He is the Chairman of Monovikas Kendra; founder of R.K. Choudhury Medical Society and Vidya Vikas Bhavan; President of Adarsh Hindu High School having strength of more than 13000 students and also the President of International Citizens Forum.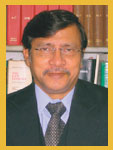 Mr. Tapash Gan Choudhury
A practicing Advocate of Calcutta High Court in the fields of Taxation, Constitution and Arbitration, Mr.Choudhury has wide range of practice at all India level. He is connected with large business groups and big N.G.Os as their legal advisor.For a long time he was associated with academic world teaching law in Calcutta University affiliated Law College and various professional bodies. He was the Adjunct Professor of Law at Vinod Gupta School of Management, IIT Kharagpur, West Bengal, and is the author of several legal treaties, each one of which has been globally acknowledged. Mr.Choudhury is connected as a social activist with many NGOs of national and international repute. He is the Founder of International Citizens Forum and Indian National Forum of Art and Culture.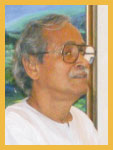 Mr. Niranjan Pradhan
A former Reader of Government College of Art and Craft, Kolkata, Mr.. Pradhan is now a freelance sculptor.He is connected with many social organisations in various capacities.He received Presidents Silver Pluck, AIFAC, New Delhi(1970) and many other awards.
Mr. Pradhan is the Vice-President (I) of INFAC.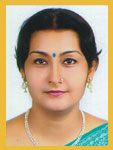 Dr. Nupur Ganguly
A Ph.D.in Musicology and a Senior Lecturer of Vocal Music Department of Rabindra Bharati University, Kolkata. Dr. Mrs Ganguly is a B-High artist of all India Radio, Kolkata. As an ardent cultural and social activist, she is associated with a number of cultural and social bodies in India in various capacities . Dr. Mrs. Ganguly is the Vice-President(II) of Indian National Forum of Art and Culture, the honorary Vice-Principal of INFAC Academy and the standing Vice-Chairperson of the INFAC Examination Board and the body holding the All India Merit Test Contest in Performing Arts.
Mr. Shyamal Baran Roy
A journalist attached to the Press Trust of India (PTI) since 1988, Mr. Roy was the President of the Press Club of Kolkata (2008-'09). As a social activist, he is engaged ,amongst others, with the Amnesty International and is also an online volunteer of the United Nations. Mr. Roy is the Vice-President (IV) of the Indian National Forum of Art and Culture.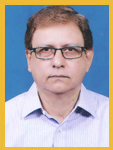 Mr. Abhijit Ganguly
Mr. Ganguly is the Jt. Cultural Secretary of the Indian National Forum of Art and Culture.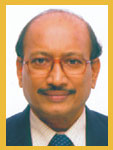 Dr. S.K. Mukhuty
A former Additional Director of Income Tax ,Kolkata, Dr. Mukhuty belonged to the Indian Revenue Service. He is the Vice- President Seva Bharat, Hyderabad; Habitat for Humanity India, Bangalore; member of Scottish Church College Governing Body; and connected with various socio-economic developments.
Dr. Mukhuty is the General Secretary of INFAC.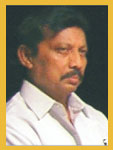 Mr. Sudhir Chandra Dutta
A bank executive by occupation , Mr. Dutta is associated with many NGOS as a social activitist including the International Citizens Forum as its joint director.
Mr. Dutta is the Treasurer of INFAC.
Mr. Ashoke Ghose
Mr. Ghose is a young entrepreneur and has gained accumency in printing technology, photography, graphic arts photography, and, last but not the least, in computer graphics. As a member of the Executive Committee of Indian National Forum of Art and Culture, Shri Ghose is assigned with the responsibility of the press and publicity affairs of the organization.
Mrs. Moon Moon Khan
An Optometrist by profession, she is running her own optical showroom and has been working as a consultant optometrist and contact lens and low vision specialist. An avowed social worker since her childhood, she was at one time engaged with HelpAge Indias activities and now holds regular eye camp to help the poor, destitute and disabled persons. She is a life member of INFAC.
Mrs. Khan is the Chief Co-ordinator-cum-Liaison-in-Charge (national and international relations) of the organization.